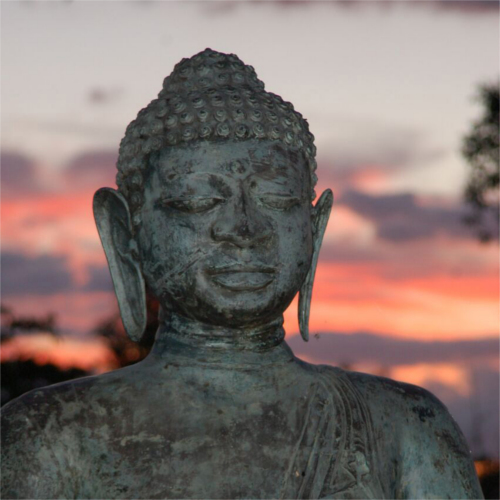 Meditation is the only intentional, systematic human activity which at the bottom is about not trying to improve yourself or get anywhere else, but simply to realize where you already are."

-Jon Kabat-Zinn
Mindfulness. The term has been floating around the wellness space for a while, but what does it really mean? True mindfulness is all about purposeful attention and conscious presence. When we're present to the world around us and inside of us in every visceral moment, we are alive and at peace.
According to the UCLA Mindful Awareness Research Center, Mindful Awareness is the moment-by-moment process of actively and openly observing one's physical, mental and emotional experiences. Mindful Awareness has scientific support as a means to reduce stress, improve attention, reduce emotional reactivity, and promote a general sense of health and well-being. Practicing mindfulness doesn't just make us feel good emotionally—research shows that those who practice mindful meditation for just 10 minutes a day have increased neurogenesis, or new brain cell growth. In fact, researchers at Harvard Medical School are so sold on the benefits of meditation, they're launched a separate research arm to study the effects of mindfulness practice on a deeper level.
Mindful Awareness Practices are tools and exercises such as meditation, yoga and thai-chi that develop greater mind-body awareness and promote mindfulness in daily life. Mindfulness is the basic human ability to be fully present, aware of where we are and what we're doing, and not become overly reactive or overwhelmed by what's going on around us.
Mindfulness practice means that we commit fully in each moment to be present; inviting ourselves to interface with this moment in full awareness, with the intention to embody as best we can an orientation of calmness, mindfulness, and equanimity right here and right now." -Jon Kabat-Zinn