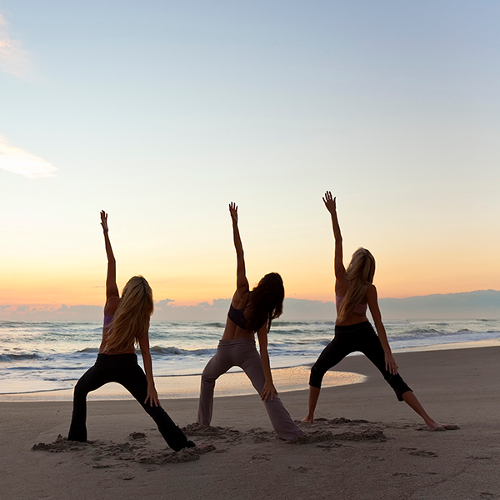 When we talk about well-being, we often focus on our mental and spiritual state. But, we can't ignore our physicality. The comfort, health, and function of our physical bodies play a huge role in our ability to be connected to our true purpose.
Our bodies are far more intuitively intelligent than our minds—they're usually the first place that we notice dis-ease. Think about it: You get a headache when you're stressed, you can't sleep when you're too anxious, and your digestion goes awry when you've gone a little too hard on the processed foods. Sure, these indicators might seem small, but they're your body's way of saying, "Hello, friend, it's time to pay attention."
So when we invest time and energy into physical fitness, it's not only because we want to look a certain way, or have six-pack abs, or fit into a smaller pant size—it's because engaging in activities that connect us to our bodies help us tap into our overall well-being.
Usually, when you're physically active and eating well, your body responds in pretty nicely. Your mood improves thanks to a hit of endorphins that comes from exercise, your skin gets clearer, your energy skyrockets, and your sleep gets deeper. A body in motion stays in motion, and regularly exercising and moving your body keeps joints, muscles, and bones healthier in the long run. As you feel more confident in your body—embracing its power, grace, strength—you become more confident out in the world. Sweet perks, right?
The more we can get clearly in sync with our body, the better we can listen to what it needs to thrive. And it doesn't take a lot to start down this path—no need to sign up for a marathon tomorrow! All you need to do get moving today. That could be a five-minute walk around the block, a thirty-minute beginning yoga class, or even working up a sweat dancing to your favorite song. Start somewhere (anywhere!) and grow from there.
It sounds trite, but wellness isn't a fad—it's truly a lifestyle choice. And one of the best things you can do for yourself is to make time every day to move your body.